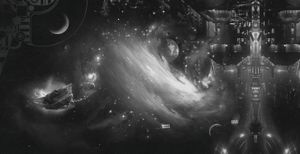 "

Douglas Docker is kind of like, to me, the David Lynch of rock operas" - Amanda Somerville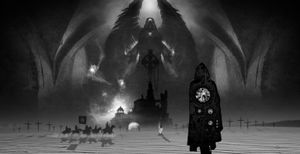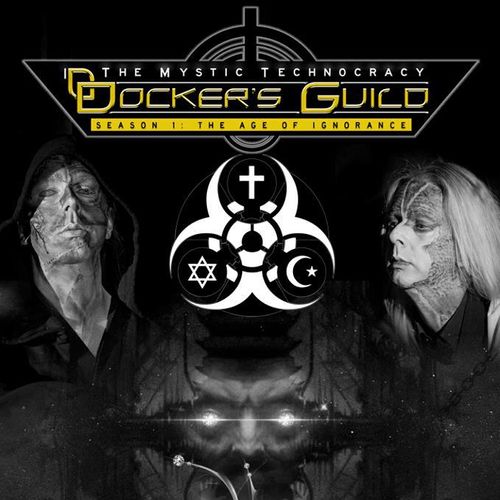 DOCKER'S GUILD
A PROG METAL SPACE OPERA
PROJECT OUTLINE
Docker's Guild is a massive progressive metal space opera which will unfold through 5 "seasons" and 4 "books" for a total of 9 albums. It is masterminded by producer, songwriter, keyboardist, bassist and singer Douglas R. Docker (see related bio).
CONCEPT
The overall story arc of Docker's Guild's space opera is rather complex and has been worked out in great detail. Album after album, you will visit the dark world of The Mystic Technocracy, where a silicon-based techno-organic alien race attempts to wipe out all life on Earth through organized religion, while a tormented scientist makes it his mission in life to save humanity. His quest will take him across the universe and on a personal journey from which there is no return.
You will meet many characters such as Dr. Jack Heisenberg, Tith, ZZ-999, Cardinal Berengar Yersinia, Lucy Higgs, Adam V, Camilla, Cassilda and many more. You will visit the alien worlds of Silix IV and Carbonia in the Andromeda Galaxy, and travel back in time to the age of dinosaurs to witness their extinction.
ALBUMS
The debut album, "The Mystic Technocracy - Season 1: The Age of Ignorance" (2012), saw the participation of acclaimed worldwide musicians such as Gregg Bissonette, Tony Franklin, Guthrie Govan, Jeff Watson, John Payne, Göran Edman, Amanda Somerville, Tony Mills and many others. It collected an impressive amount of awards and reviews, gaining widespread international accolades.
The second album, "The Heisenberg Diaries – Book A: Sounds of Future Past" (2016), was part of a series of 4 transitional albums placed between the 5 main "seasons" and which focus on an aspect of the storyline's main character, Dr. Jack Heisenberg. This particular instalment focused on Jack's youth, marriage and love of science fiction, in fact the album exclusively contained vintage science fiction soundtracks reworked in the typical Docker's Guild sound. A unique feature of "Book A" was its all-female cast, which made it, as far as we know, the first all-female metal opera ever recorded. Among the guests were Roxy Petrucci, Helly, Nita Strauss, Mio Jäger, Amanda Somerville and Elize Ryd.
The new and upcoming album, "The Mystic Technocracy - Season 2: The Age of Entropy" continues the story with a much darker tone and with the help of 18 special guests, including Helly, Anna Portalupi, Joel Hoekstra, Sascha Paeth, Nita Strauss, Amanda Somerville, Anneke Van Giersbergen and many more. From this album, we have also begun the development of the "Black Swan Universe" which links other space operas, such as The Chronomaster Project and the Vivaldi Metal Project into a single world, making it the first metal opera crossover ever.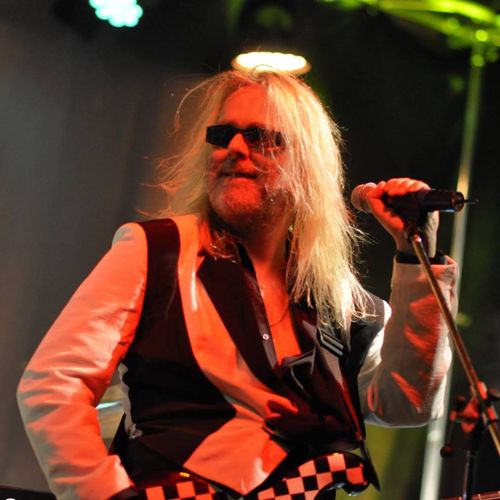 DOUGLAS R. DOCKER
PROJECT CREATOR
INTRODUCTION
Douglas R. Docker is a French/American multi-instrumentalist, singer, producer, teacher, trainer and ethnomusicologist, best known for his activities in the international scene of prog rock/metal, AOR and classical music. He has collaborated with a wide range of international artists including Therion, Vivaldi Metal Project, The Chronomaster Project, Biloxi, Frantic Amber, Gregg Bissonnette, Tony Franklin, Guthrie Govan, Sascha Paeth, Joel Hoekstra, Jeff Watson, Göran Edman, Tony Mills, John Payne, Anneke Van Giersbergen, Amanda Somerville, Elize Ryd, Nita Strauss, Simon Hanhart, Neil Kernon, Alessandro Del Vecchio, EliasArts, Tom Hooker and many others.
CLASSICAL MUSIC YEARS
In the 70s / 80s he participated in numerous international competitions as a classical pianist (Stresa, Bardolino, Torre Pellice, Senigallia, Capri, etc.), always placing himself at the top of the rankings and winning several absolute first prizes. Young promise of international classical pianism, in 1989 he retired from concert activity to devote himself entirely to rock.
ROCK AND METAL YEARS
In the 90s he moved to Los Angeles where he became the keyboardist in Biloxi, one of the most famous Californian melodic rock bands of the period. Biloxi sold out every show they headlined at all the legendary Los Angeles clubs (Roxy, Wiskey à Gogo, Troubadour, etc.). Back in Italy, he founded Night Fever/Disco Inferno, the first Italian revival disco music band. In the 2000s he created the international project Docker's Guild (see related biography), a prog metal space opera.
MUSICOLOGIST AND TEACHER
Douglas R. Docker's academic résumé is quite extensive. In 1989 he graduated in classical piano at the Conservatory of Cuneo. In 1991 he obtained the certificate of sound technician at the School of High Musical Perfection in Saluzzo and in 1992 he graduated with honors from the Keyboard Institute of Technology of the Musicians Institute in Hollywood (California). In 2005 he graduated in general musicology and in 2007 he obtained a Masters in Ethnomusicology at the Sorbonne University (Paris). In this period he made four documentaries in Thailand entitled "Les Ensembles pi phat dans le village de Nang Rong en Thaïlande" and wrote two books on traditional Thai music, in particular "Phrá Phírâp et sa musique - Le shivaïsme tantrique au cœur de la musique traditionnelle thaïlandaise ".
He has been active since 1989 as a teacher in various musical disciplines, first in private and then for various schools in Italy and abroad, including the Val Pellice Music School, Delian Music Systems (Culver City, CA), the School of High Musical Perfection in Saluzzo where he held the role Rock Department Coordinator, taught Synthesis and Sampling for the New Technologies Department and prepared classical students for the Aural Tests of the ABRSM exams.
From 2008 to 2010 he was also active as a researcher musicologist for the Institute for Musical Heritage in Piedmont, a body for which he carried out the census of the entire musical heritage of the Waldensian Church in Val Pellice.
In 2013 he found Black Swan, a music and language service center.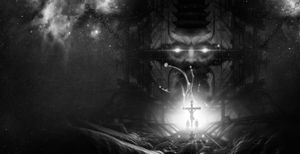 DOUGLAS R. DOCKER PHOTOS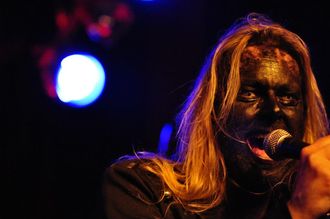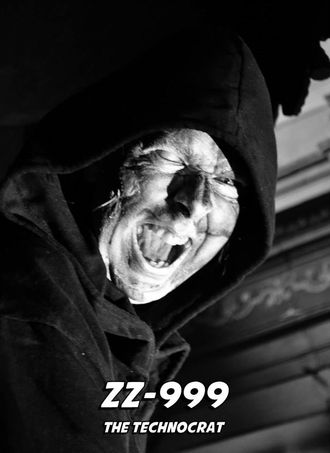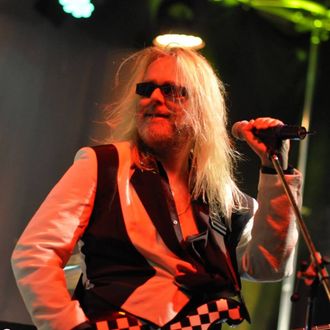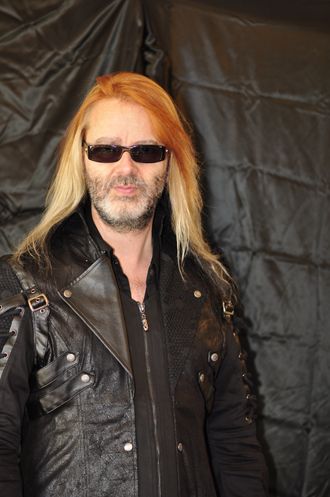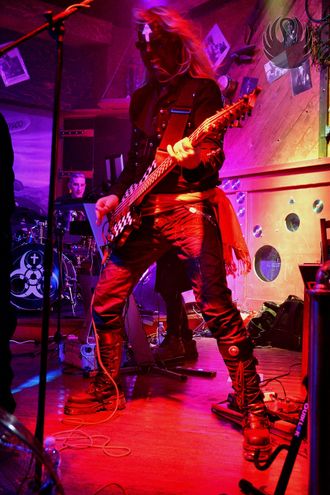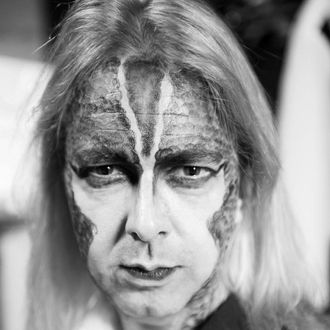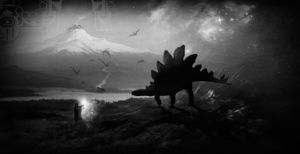 LINEUPS