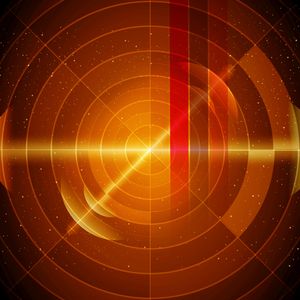 THE STORY
A collection of vintage sci-fi movies and TV series soundtracks reworked in the Docker's Guild style.
1. Space: 1999 Year One Main Theme 
2. Flash Gordon Suite
        a. Flash's Theme 
        b. In the Space Capsule (The Love Theme)               
        c. Football Fight         
        d. Flash to the Rescue 
        e. Vultan's Theme (Attack of the Hawkmen) 
        f. Battle Theme
        g. The Hero
3. Barbarella
4. Suspension
5. When the Wind Blows
6. The Neverending Story
7. Red Dwarf Theme
8. The White Light /Echoes From The Past /Dying Station /Delenn's Sunrise (from Babylon 5's final episode "Sleeping in Light") 
9. Doctor Who Main Theme 
10. UFO Main Theme 
11. The Black Hole End Title 
12. Space-Patrol (Raumpatrouille) 
13. Dune Suite
        a. Prologue 
        b. Main Title               
        c. Leto's Theme 
        d. The Floating Fat Man (The Baron) 
        e. Paul Meets Chani 
        f. Take My Hand
14. Space: 1999 Year Two Main Theme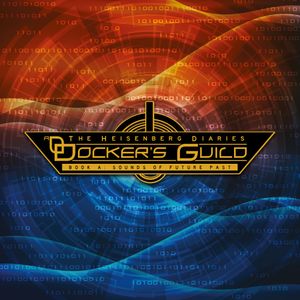 THE STORY
"Friday, September 13th, 20...

It's Friday night. It's been a week since Richard, Julie, Laura and I have returned from the devastating events which occurred in Jerusalem. Totally overwhelmed by the revelations of the Blue Adamantians, we've been taking a week off in our home and research center which we informally call Atlantis Town here in Neustria. Richard and Julie have been spending most of their time with their daughter Lucy, our niece, while Laura and I have been enjoying switching off between moments of fervent and wild speculation about the Technocrat, Adam V and especially the future. We'd like to have kids too. Probably next year. 

It's Friday night and, when possible, it's always been movie night for us. A nice Italian dinner, a bottle of Barbera d'Asti wine, followed by our ritual of digging out the most obscure vintage sci-fi movie or series we can come up with. A little game we developed when we first dated. Both avid sci-fi fans, I would find some really underground series from the '70s which Laura had never heard of and she would patiently sit through all episodes and invariably love them all. I'm a lucky man. So one week we'd visit Tau Ceti, then spend a couple months on the Moon, followed by another few watching raging space battles around Coriana, only to visit a Black Hole the following week. I would test her to see if she recognized certain actors returning to different movies and series, check on her knowledge of certain characters and cultures. It became a fun game that went on forever. Then our careers ate up our Fridays so these days it's become a rare and happy event. 

Unfortunately, the evening turned short as Laura developed a migraine and went to bed early. Lately, she's been having more and more of them. I hope it's nothing serious. I take the opportunity to write a few lines in my much neglected diary and enjoy another hobby of mine which Laura doesn't share: classical music. I just put on Mozart's Fantasy No. 4 in C minor, K. 475. The piece's brooding intro and schizophrenic changes perfectly fit the surreal events of the past few months. Soon I'll be going to bed myself. I just hope Laura's ok…"
[from Jack Heisenberg's personal diary]
(...continues in "Season 2"...)